Water Transport - Picton to Ship Cove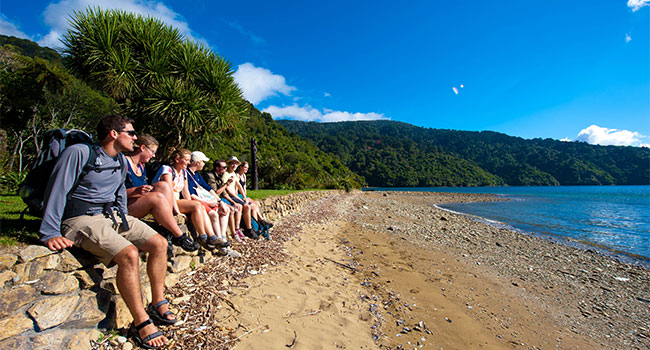 Duration: 1 Hours (approx.)
Location: Picton, Marlborough
Product code: Picton - Ship Cove
Please note that Ship Cove is closed on the 21st November 2019 for the Tuia 250 commemoration. The next available drop off point is Resolution Bay 5kms from Ship Cove, there is a $5 private land owners fee payable here once you disembark. Please contact the office if you need assistance re routing or planning your walk.
We apologize for any inconvenience caused
**PLEASE NOTE**
This is a one way transport from Picton to Ship Cove only using one of our scheduled departures - if you are planning on walking the whole track and would like a return from the end back to Picton then please book on our return trip; The Great Track and Pack Pass.
The One way trip does not include any bag transfers, you carry your pack yourself the whole way.


For the truly independent traveller. This product includes a transfer to Ship Cove on one of our three scheduled services. That's it - easy!
One way to Ship Cove includes the following:
Transfer from Picton and drop-off at Ship Cove (the beginning of the track) on one of our 3 scheduled boat services.
8:00am (01 Oct- 30Apr only)
9:00am
1:30pm arrival time of approx 4:00pm at Ship Cove as this is not a direct transfer on this departure time.
Excludes: Accommodation, QCTLC pass ($18 multi-day or $10 single day), Mountain Bike transportation ($5 one-way), option to stop at Motuara Island if travelling on the 8am departure for an additional $5 per person, anything not specified above.