Morning Tea at Punga Cove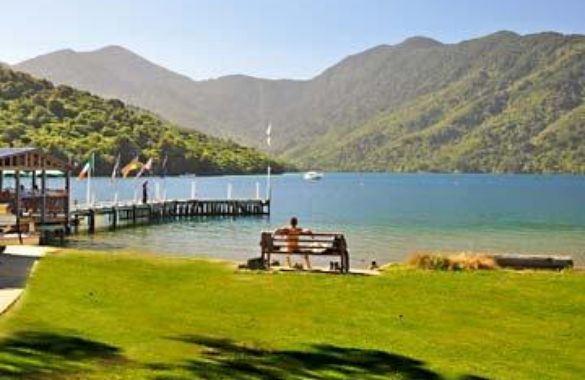 Kesto: 270 Minuutit (noin)
Paikka: Picton, Marlborough
Tuotekoodi: PSDDZ0
Depart Picton at 8:00am, cruise up through the Queen Charlotte Sound while enjoying your skipper's commentary on the surrounds, residents and local wildlife. Take in the stunning views of Motuara Bird Island and historical Ship Cove, a favourite anchorage of Captain Cook before being dropped off in the Endeavour Inlet at Punga Cove Resort for 1 hour (approx)
Punga Cove is just the place for a relaxing morning tea. The resort is set in picture perfect surroundings, breath taking views across the Endeavour Inlet. Sit back and relax with morning tea* whilst observing the coming and goings of boat and day walkers.
Upon your return board the Beachcomber Cruises vessel and head back to Picton approx.12:30pm.
Please note: *All food and beverages are all payable to Punga Cove Resort directly and are not included in your cruise cost.