Punga Cove Summer Sounds Day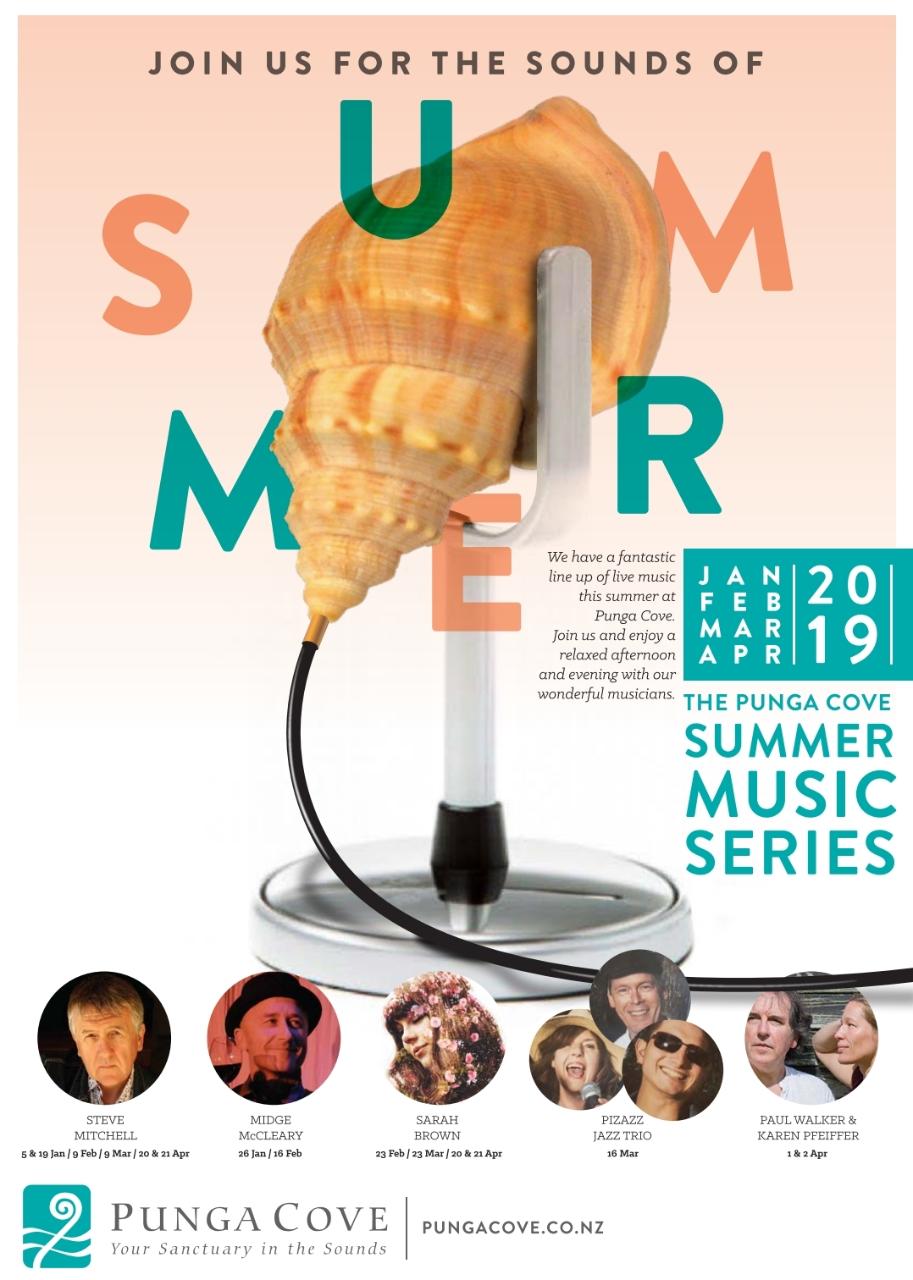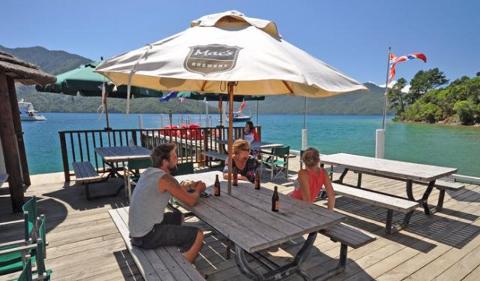 Durata: 9 Ore (circa)
Luogo: Picton, Marlborough
Codice prodotto: PungaMusic
Depart Picton at 9am and cruise up through the Queen Charlotte Sound while enjoying your skipper's commentary on the surrounds, residents and local wildlife. You will have the opportunity to spend 30 minutes ashore at historical Ship Cove, a favourite anchorage of Captain Cook in the 1770's before being dropped off at Punga Cove Resort approx 11:00am.
Enjoy free time at Punga Cove 11:00am - 4:30pm

The resort is set in picture perfect surroundings with the resort's lunch venue, The Boat Shed Bar, boasting breathtaking views across the Endeavour Inlet. Sit back, relax and listen to the music whilst observing the coming and goings of boaties and day walkers or make use of the resort's swimming pool, spa and kayaks (charges apply).

4:30pm pick up from Punga Cove and head back to Picton. Return time 5:30/6 pm
Enjoy the Summer Music Series:
Midge McCleary
Sat 26 Jan | Sat 16 Feb
Steve Mitchell
Sat 9 Feb | Sat 9 Mar | Sat 20 & Sun 21 Apr (Easter)
Sarah Brown
Sat 23 Feb | Sat 23 Mar | Sat 20 & Sun 21 Apr (Easter)
Pizazz Jazz Trio
Sat 16 Mar
Paul Walker & Karen Pfeiffer
Mon 1 & Tues 2 Apr

Food and beverages are all payable to Punga Cove Resort directly and are not included in your cruise cost.