Magic Mail Run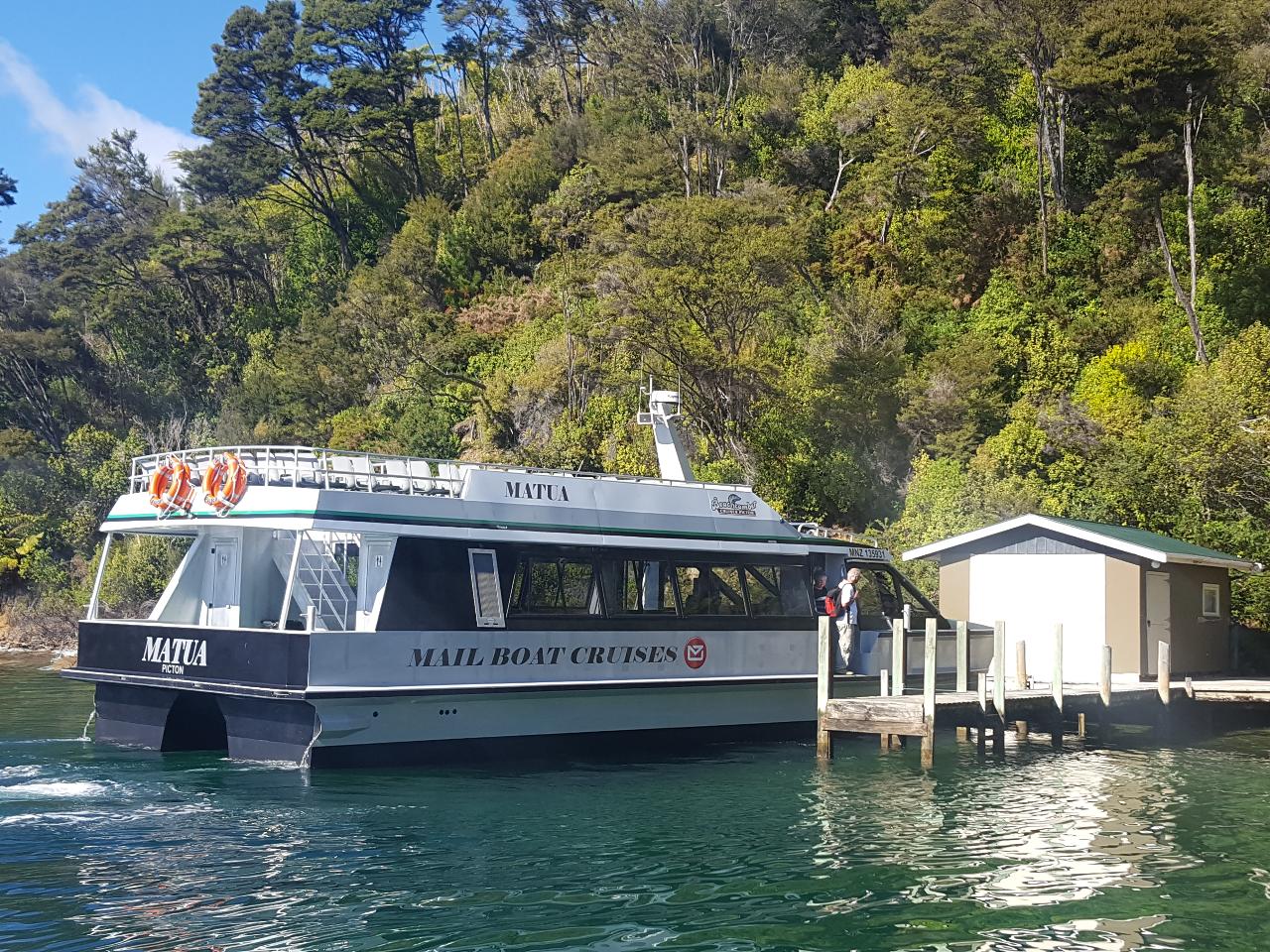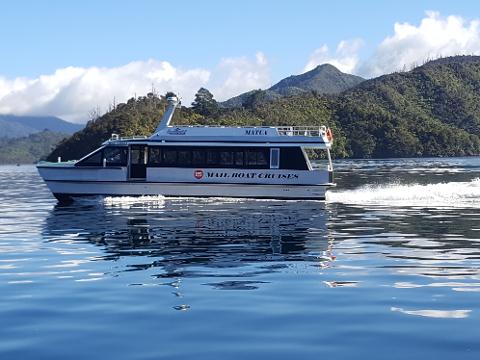 Kesto: 4 Tunnit (noin)
Paikka: Picton, Marlborough
Tuotekoodi: MM
Please note that Ship Cove is closed on the 21st November 2019 for the Tuia 250 commemoration. There will be no opportunity to go ashore at Ship Cove on this day however we will still complete the cruise as normal and there will a full afternoon of Queen Charlotte Sound Sightseeing as usual.
Please contact the office if you need assistance planning your day trip
We apologize for any inconvenience caused
Tour Description and Important Information:
This is our most popular trip and a great way to explore the beautiful Marlborough Sounds. The Beachcomber Mail Boat is the only official licensed New Zealand Post Rural delivery service by water in the Queen Charlotte Sound. Share the excitement of Mail Day as our skipper delivers the mail and groceries to the families that live in the various bays and inlets in the Queen Charlotte Sound.
Operating from Monday to Saturday, no one day is the same as the route changes daily and you never know who or what you may meet. During your cruise your skipper will provide a commentary on the history of the Marlborough Sounds and the people who lived there then and now. Feel free to ask him any questions and keep your camera handy for any (unscheduled) wildlife encounters!
Join us for a trip of a lifetime!
**Please note: during Winter Months the cruise may return as early as 4pm and is not guaranteed to make a stop at Ship Cove. The reservations staff will let you know the cruise route upon check in. We still cover the same area for the Rural Post Mail Deliveries and you still get the same expert commentary and experience from our fantastic team.
**If you are sure you want to visit Ship Cove, you may want to book our 9:00am Ship Cove Cruise instead to get this time on shore to avoid disappointment.
Enjoy your cruise!
We do offer a 10% discount for Top Ten Card, BBH, YHA and Gold Card Holders. Please contact our office on office@mailboat.co.nz or 03 573 6175 to make a booking - do not book online as you will not receive the discount.