One Day QCT Walk - Torea to Punga Cove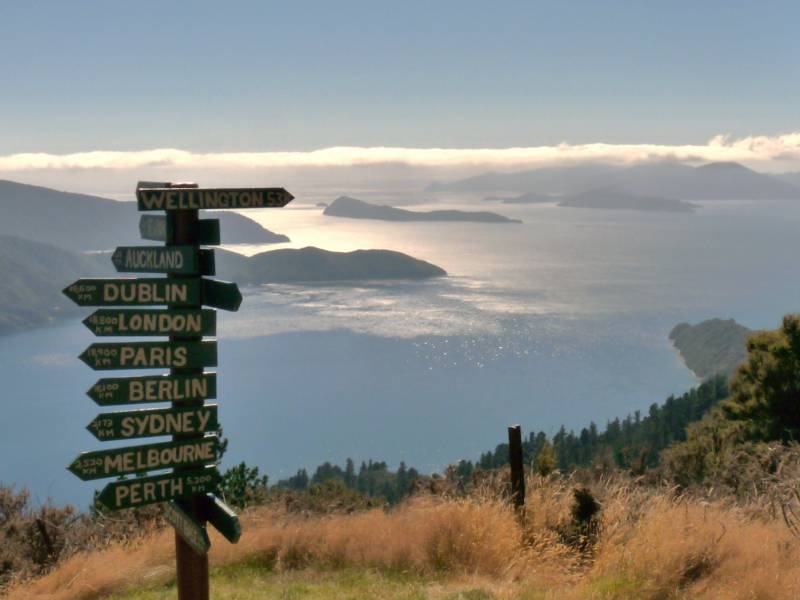 天數: 9 小時 (左右)
位置: Picton, Marlborough
产品编号: TP
This full day walk from Torea Bay to Punga Cove is 23.6km long and is the most challenging and rewarding section of the Queen Charlotte Track. Offering panoramic views of the Queen Charlotte and Kenepuru Sounds this is a day full of breathtaking views.
Depart Picton onboard our 8am departure (01 October-30 April only) and it's a short cruise across to Torea Bay, approximately 20 minutes away.
After a steep climb out of Torea Bay you will climb through native bush to the ridge which divides the Queen Charlotte and Kenepuru Sounds. The track weaves in and out of regenerating forest along the undulating ridge line. At your feet, you will see the bays and coves of the intricate coastline stretching into the distance.
Sometimes you will see the opaque green waters of Kenepuru Sound, at other times the sparkling blue sea of Queen Charlotte Sound. Watch out for weka and you may hear the liquid notes of bellbirds and other native New Zealand birds.
Please note a good level of fitness is required to get you to Punga Cove in time to meet our boat at approximately 4.20pm. You can buy meals and drinks at the Boatshed Bar, beside the wharf.
(This walk operates from 1st October through to 30 April)

N:B :If you are travelling from 1st October 2018 onward you will require a $12.00 Queen Charlotte Land Owner's Pass to walk the track.

We do offer a 10% discount for Top Ten Card, BBH, YHA and Gold Card Holders. Please contact our office on office@mailboat.co.nz or 03 573 6175 to make a booking - do not book online as you will not receive the discount.