One Day QCT Walk - Torea Bay to Anakiwa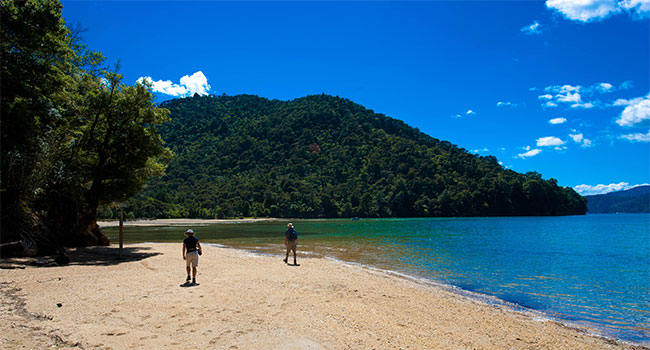 dan itibaren

NZD
77,00 NZ$
Süre: 9 Saat (Tahmini)
Lokasyon: Picton, Marlborough
Ürün kodu: TA
This walk is best suited for walkers with a higher level of fitness as it involves some steep uphill climbs. A quick 15-minute boat ride from Picton and you will disembark at Torea Bay and walk up a paved road for approximately 20 minutes before meeting the main Queen Charlotte Track. Once on the track there is a steep uphill climb to an elevation of 400m, once at the top take a moment to enjoy your reward – a breath taking 360-degree view over both the Queen Charlotte and Kenepuru Sounds.
Continuing the track past Mistletoe Bay, this section follows old bridle trails as the track flattens off for the slow descent into Anakiwa. Meet the boat at 3:30pm for your return to Picton arriving approximately 4:00-4:30pm. There is the Green Caravan to purchase small snacks and drinks from upon your finish but there is no café or restaurant so its best to pack your lunch for this day.
Walking times: approximately 7 hours
Distance: 18km
*Please note that you will be required to purchase a $12 one day pass to walk this section of the track, this can be purchased with your ticket.
We do offer a 10% discount for Top Ten Card, BBH, YHA and Gold Card Holders. Please contact our office on office@mailboat.co.nz or 03 573 6175 to make a booking - do not book online as you will not receive the discount.
Please note that during the winter months there is a minimum of 4 paying passengers for the tour to go ahead. If minimum numbers are not reached we will either refund your tour costs, reschedule your trip or help you find an alternative.