One Day QCT Walk - Resolution Bay to Furneaux Lodge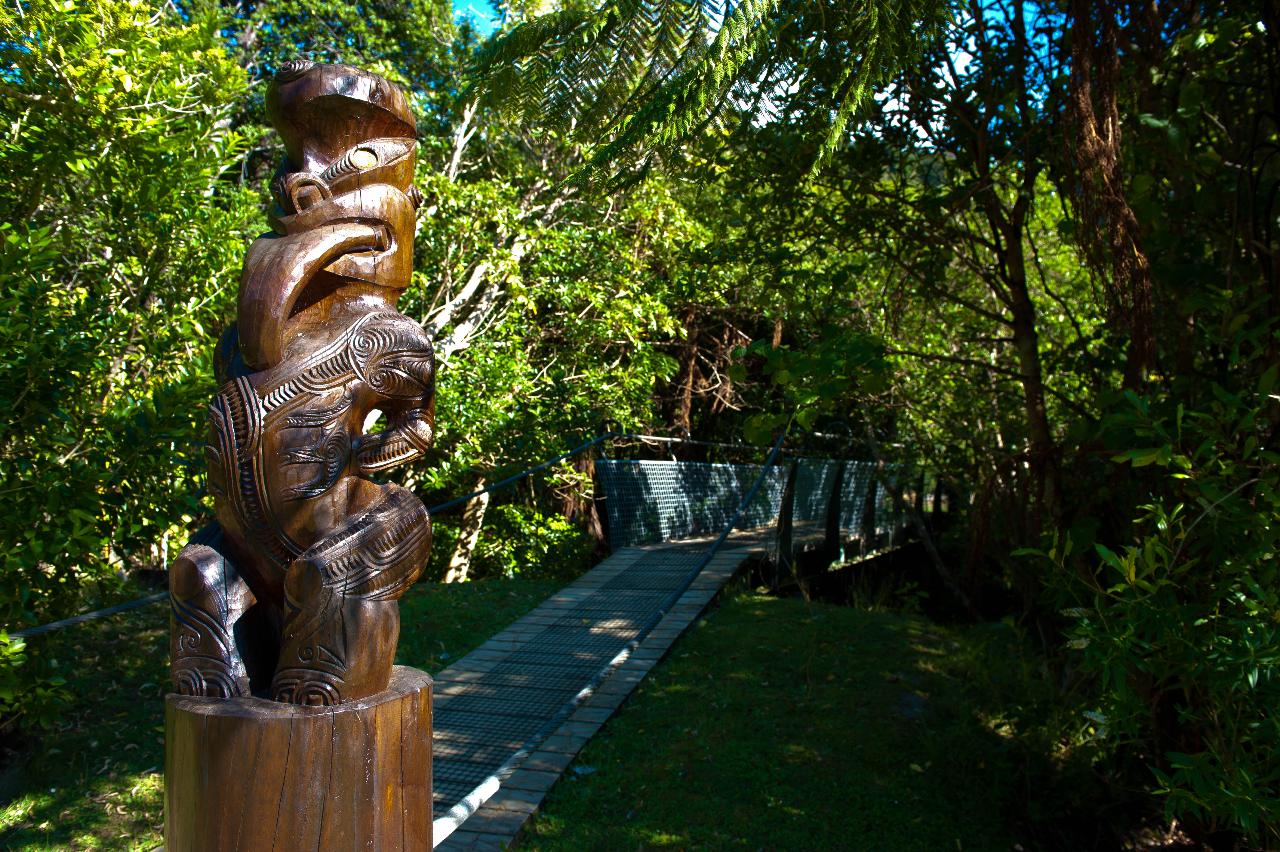 Durata: 9 Ore (aprox.)
Locatie: Picton, Marlborough
Cod produs: RF
Your adventure will begin as you cruise from Picton through the drowned river valleys of the Queen Charlotte Sound and past idyllic bays. As we head towards Ship Cove enjoy the history, geology, flora, and fauna of the area and see any passing wildlife, sometimes including dolphins who like to play in the wake of the boat.
Disembark at Resolution Bay and begin your walk to reach the main Queen Charlotte Track, turning the corner of the Endeavour Inlet around Tawa Cove. Once you reach elevation you will be rewarded with stunning views over the Queen Charlotte Sound, looking into the Endeavour Inlet. Take time to enjoy the scenery and nature, listen to the native birdsong and even spot a few birds or other local residents.
The restaurant at Furneaux Lodge will be open for you can buy drinks and meals and relax before boarding your cruise vessel at approximately 4-4:30pm for your return to Picton. Arriving back at approximately 5.30-6pm. There is a perfect swimming beach and also kayaks to hire if you have time!
*Please note that there is a jetty fee of $5 per person payable to the owners of Resolution Bay once you disembark to start the walk as you cross private land before reaching the Queen Charlotte Track.
Walking times: approximately 3.5 hours
Distance: 11km
We do offer a 10% discount for Top Ten Card, BBH, YHA and Gold Card Holders. Please contact our office on office@mailboat.co.nz or 03 573 6175 to make a booking - do not book online as you will not receive the discount.
Please note that during the winter months there is a minimum of 4 paying passengers for the tour to go ahead. If minimum numbers are not reached we will either refund your tour costs, reschedule your trip or help you find an alternative.